Four "puck" in process of being rebuilt for Chrysler and an old manual Modern Hydraulics die separator awaiting rebuilding.
We bring your old Four-Puck Die Separator back to life. Our rebuild process includes replacing worn components with high quality parts, checking the electrical and mechanical systems, and detailed cleaning. We guarantee excellent performance when you start up again.
Features:
– Replace all worn components
– Electrical & mechanical system checkup
– Detailed cleaning of all parts
Benefits:
– Get reliable performance from refurbished equipment.
– Increase your production efficiency without the need for purchasing a new machine.
– Minimize production downtime due to delays in buying or waiting for replacement parts.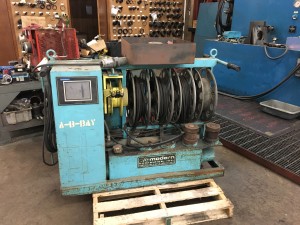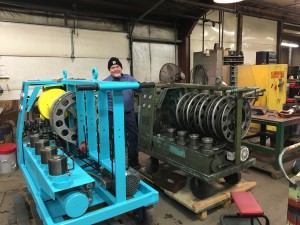 Top Photo: Modern Hydraulics die separator received from GM Due Management.