 American Electric Motors has served the AD and DC Electric Motor market for more than 50 years. We offer a complete line of single and three-phase electric motors in sub-fractional horsepower to 2000 horsepower.
Our rewound electric motor armature services provide complete repair of your electric motors, with accurate diagnostics and advanced engineering. We can replace old parts and windings, with new ones, customized to perfectly fit your motor's specifications and requirements. Our services are backed by highly qualified experts and years of experience in the motor repair business.
Features:
Expert Motor Repair Services
Accurate Diagnostics
High-Quality Parts & Components
Custom Winding Options
Benefits:
Maximize the life span of any electric motor or machine
Lower maintenance cost
Ensure reliable performance
Reduce downtime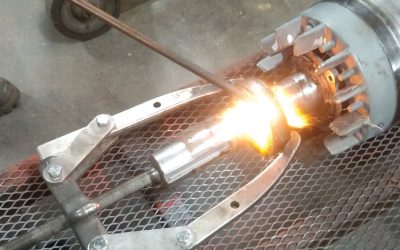 Seeking top-notch electric motor and pump repair services? Look no further. In today's fast-paced world, a malfunctioning electric motor or pump can bring operations to a grinding halt. But fret not, because we have unlocked the ultimate guide to finding reputable repair services right in your area. Whether it's a residential, commercial, or industrial setup, it's imperative to have these...
read more Contact us to learn how best we can help. With a large inventory of new and refurbished motors, we often provide immediate turn-around to get you back in service.




"Great integrity of service. I will use again."
"They saved us from a major downtime. Very happy!"
"Their service department is top notch."
Customer Reviews
We work hard to earn your business.
Get A Quote
Please use our sales and service form for the fastest service.